Study with CareerFoundry
with a Bildungsgutschein
Thank you for your interest in taking a career-change course with CareerFoundry. If you already have a Bildungsgutschein and would like to start your application, please fill out the sign-up form on this page. We'll then follow up via email regarding the next steps.
If you don't have a Bildungsgutschein and haven't yet been in touch with the Agentur für Arbeit, please download the full application guide for UX Design, UI Design and Web Development. These contain everything you need to know about approaching your local job center and applying for a Bildungsgutschein.
Why study with CareerFoundry?
Here are just three of the many reasons to study with us:
2-on-1 Training: Not only do you have a dedicated tutor who gives you feedback on your exercises, you also have a mentor – a carefully selected industry expert – who'll guide you throughout the course.
You'll work on real-world projects which prepare you perfectly for swift entry into the world of work once you've completed your course.
Once you're 50% of the way through the course, our Career Services Team will step in to help you polish your resumé and apply for that dream job. We won't stop until you've got a career you love.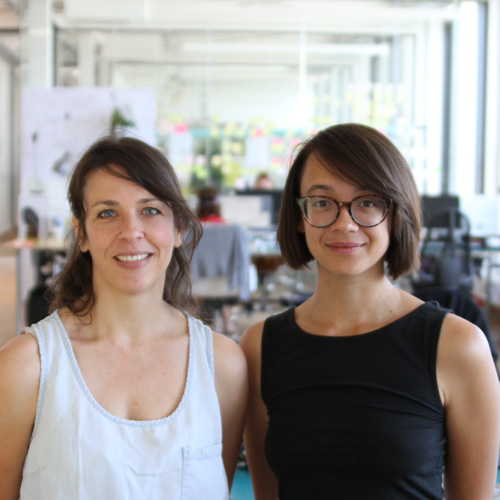 Have you already got your Bildungsgutschein?
Anna-Lena & Margherita, Student Advisors
What questions do you have about the program? We're happy to help.
Thank you!
Our program advisor will be in touch with you shortly.
Thank you!
Our program advisor will be in touch with you shortly.