Adobe XD For Beginners
16 September 2020
6:00 pm
Online
UI Design , UX Design
What is Adobe XD and what is it used for?
Whether you're an aspiring UX/UI designer or you're well into your design career, there are so many tools out there that are useful throughout the design process. So many essential design tools to learn! Where should you get started? 
Adobe XD is an incredible design tool that's rapidly become one of the most popular tools for designers across the industry. This tool's vector-based, collaboration-oriented capabilities make it ideal for design teams (whether you're working remotely or in-person) during the prototyping and wireframing stages of the design process. 
Wireframing usually happens in the later stages of the UX design process, but before you create high fidelity prototypes (that look a lot like the final product). A wireframe is essentially a detailed blueprint of your product—or at least the part of the product you've worked so hard to (re)design in a way that addresses your users' needs, goals, and pain points.
A prototype, on the other hand, moves the process closer to what the product—or at least that part of the user flow—will look like in the end. The goal here is to put your design solutions in action, in a way that allows you to see if they're actually as effective as you envisioned!
Adobe XD is designed to make these steps in the process easier and more collaborative—and to make the final results more professional and polished (great deliverables to feature in your design portfolio). 
Featured presenters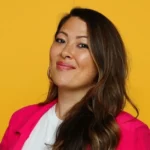 Elizé Todd
UX Designer
Elizé is a User Experience Designer, Educator and Content Creator. She spent the past five years leading UX teams at agencies before moving towards an education-focused path. She is an enterprise instructor for Adobe XD, teaches UX design on various platforms, as well as runs her own consultancy. She has a passion for motivating and empowering designers through her speaking engagements and content on Youtube and Instagram. She's designed winning UX strategies for clients such as Papyrus, Keller Williams, and USA Today Network.