Become a UX/UI Designer With CareerFoundry
22 April 2021
12:00 am

LT
Online
Career Change , UI Design , UX Design
Transform your career into one you love—one with prospects, rewarding work, and a team you actually want to spend time with. Now's the time to do it!
In this recording of our April 21, 2021, online info session, you'll learn about what makes CareerFoundry one of the most effective education companies out there.
Here's what we covered—and what you'll learn about:
The kind of programs we offer at CareerFoundry
What exactly is UX and UI?
Why become a UX or UI designer?
Our online learning platform
Our curriculum
Our support network
The support you'll receive as a CF student
Participant Q&A
Featured presenters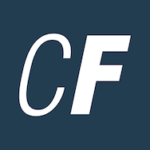 CareerFoundry
Become a UX designer, UI designer, web developer, or data analyst from scratch. Our programs will teach you everything you need to get your first job in tech in as little as 5 months—even if you don't have any previous experience.
Register now for our next live event!
Career Change
Data Analytics
Become a Data Analyst with CareerFoundry
Join us on May 10 for an info session online event: Become a Data Analyst with CareerFoundry. You'll get the chance to learn more about CareerFoundry's Data Analytics Program and how we empower students to transform their careers and break into the world data analytics.