How to Switch to a Career in Tech During the Global Pandemic
9 December 2020
6:00 pm
Online
UI Design , UX Design
Career change during the Covid-19 pandemic: What you need to know
It's clear that Covid-19 has changed every aspect of our lives, with the job search no exception. At the same time as it closed many doors and shook up many previously stable industries, it also opened more than a few windows. So how do you go about navigating your career-change in the midst of the pandemic?
First and foremost, reflect on your own goals and motivations. This is the best way to figure out which tech career path is right for you. Looking at your needs, goals, and latent skills can be the key to working out whether you want to go down the road of UX or UI design, data analytics, or web development. Once you've got a good idea of which discipline you want to change career to, the next step is education. It's here where the pandemic has had some benefits.
Covid-19 didn't create a career change tidal wave—it just sped things up. However, the positives far outweigh the negatives. First off, due to the sheer number of people considering switching to a different industry, the number of career-change options has increased significantly. This is particularly visible in the tech scene, where a whole battalion of educational courses, both in-person and online, have emerged to help prepare people for their new careers.
While a lot of these institutions were operating before the pandemic, the increased competition between providers has meant that the big winners are the career-changers themselves. Higher education standards, a wider choice of courses and modes of learning, together with more training to help you prepare for your big career change really help make the switch to tech smoother. What's more, an increase in payment options has also made it less of an up-front investment for those whose earnings and savings are affected by Covid-19.
One of the most commonly overlooked benefits of all of the Covid career change happening in the past year is the human one. There are so many people opting to switch to a career in tech that almost everyone knows someone else who is either on the same journey or has successfully completed it. And these people are often the most significant helping factor—someone to discuss and to help face your career change fears, and demonstrate that this big step in your life is possible.
If you are considering a career change, these resources will help you:
This is a recording of our exclusive webinar "Ask alumni: How do you switch to a career in tech during the global pandemic?" which took place on December 9, 2020. We were joined by four alumni who successfully transformed their careers during the pandemic, landing awesome jobs in their chosen fields.
About the speakers
Martha Miller transitioned to UX design after her job as a graphic designer at a newspaper was eliminated, and she dove right into the UI course at CareerFoundry. She now works as a UX/UI designer at The Artcraft Group in Pennsylvania.
Michael Richter is a former graphic designer and a CareerFoundry UI design graduate who landed a job during the pandemic after doing all his interviews remotely. He now works as a UX/UI Designer at dvhaus Software & Solutions based in Munich.
Opera singer turned UX designer Julie Marx pursued a career in UX design after moving to Germany from The States. She now works full time as a design intern for reev in Munich, and is loving her new role despite being remote.
Flora Kiss transitioned into UX design after 15 years as a graphic designer, and now works remotely for EasyPeasy, a startup based in London.
Featured presenters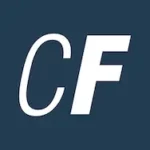 CareerFoundry
Become a UX designer, UI designer, web developer, or data analyst from scratch. Our programs will teach you everything you need to get your first job in tech in as little as 5 months—even if you don't have any previous experience.