How I Became a Design Experience Analyst After the UX Design Program!
17 May 2022
5:00 pm
Online
UI Design , UX Design
So what jobs can you land after taking the CareerFoundry UX Design Program?
Check out this recording of a LIVE event with Bridget Wu a CareerFoundry UX design graduate who can speak from experience!
Bridget landed a job as a Design Experience Analyst at Accenture after completing the CareerFoundry UX Design Program.
Bridget has a wealth of experience with a professional background in both fashion design and production; fusing creativity with analytical thinking to deliver intuitive and delightful solutions for the people that interact with her digital products.
In this interview she shares her inspiring career-change journey with CareerFoundry Career Specialist, Gayla Thompson—and you can be a fly on the wall!
You'll learn:
– How Bridget leveraged her prior work experience to land her current role
– What it's really like to be a student at CareerFoundry
– What you can do to identify your own unique value and transfer it to the field of UX design
– Some proven steps you can take to not only land a UX design job, but to excel and progress in the field
If you're thinking about a career in UX design, this event is not to be missed!
For further reading, check out the following guides:
And don't forget to follow @careerfoundry on Instagram for daily tips and advice for aspiring UX designers.
Featured presenters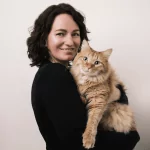 Gayla Thompson
Chief Design Office
Gayla Thompson is a UX Researcher with Purina and focuses on IoT (Internet of Things) products. A former school principal and coach, she is a career changer herself. When Gayla isn't diving into UX research, she is spending time with her family and friends, along with her dog, Alaska, and her cat, Ragnar.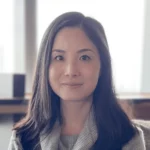 Bridget Wu
Design Experience Analyst
Bridget Wu is a New York-based UX/UI Designer with a background in fashion. She enjoys fusing creativity with analytical thinking to deliver intuitive and accessible solutions for all users. She is currently a part of the Digital Products team at Accenture.