Become a Data Analyst with CareerFoundry
9 August 2022
5:00 pm
Online
Data Analytics
How to become a data analyst
A career in data analytics is exciting, varied, challenging, and rewarding—and data is one of the most high-growth industries in terms of jobs. It's estimated that by 2025, the big data market will be worth over $229 billion USD. At the same time, the World Economic Forum identifies data and AI as one of seven high-growth emerging professions, with a growth rate of 41% per year. Data skills are in demand, so there has never been a better time to become a data analyst. 
So what does it take to break into the field? 
If you're wondering how to become a data analyst, there are certain things you'll want to know—like what is the typical background of a data analyst, and what kinds of skills do you need to master? We've covered all of this and more in our comprehensive guide on how to become a data analyst. For now, though, let's set out some clear steps you can follow in your quest to become a data analyst. 
Step 1: Learn the fundamentals of data analysis
If you want to become a data analyst, you'll need to get familiar with the principles and theory behind data analysis, and be confident using industry-standard tools and techniques to actually work hands-on with large volumes of data. Start by learning about the different types of data analysis, checking out some of the most widely-used data analytics tools, and then getting hands-on with this series of free introductory data analytics tutorials. 
Step 2: Formalize your learning with a course or qualification
If you're serious about becoming a data analyst, it's worth structuring your learning with a course or bootcamp. Not only will this give you a set path to follow; depending on the course you take, you may also finish with a professional portfolio and a certificate to verify your newly-learned skills. If you're not sure what type of course is right for you, these resources will help you:
Step 3: Build your data analytics portfolio
Every data analyst needs a winning portfolio. This is how you showcase your skills, demonstrate your approach to problem-solving, and give employers a glimpse into what you're passionate about. When it comes to applying for data jobs, your portfolio will help you prove that you're qualified—and, if done well, ensure you stand out from the competition. To give you an idea of what your portfolio might look like, check out these data analytics portfolios for inspiration. And, when you're ready to get going, follow this guide on how to build your own data analytics portfolio. 
Follow these steps and you'll be well on your way to becoming a data analyst! For more insights into the industry, check out these articles:
Featured presenters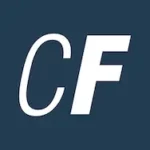 CareerFoundry
Become a UX designer, UI designer, web developer, or data analyst from scratch. Our programs will teach you everything you need to get your first job in tech in as little as 5 months—even if you don't have any previous experience.