How to Find Your UX Design Niche
13 April 2021
6:00 pm

LT
Online
UX Design
How can you stand out in the competitive UX job market? How do you identify your unique value proposition and carve out your niche? Find out in this video.
Standing out in the job market has never been more important. If you're a new or aspiring UX designer, it's essential to identify the unique value that you bring—and to highlight that value for potential employers.
In this event recording, career expert Sami Gardner shares some tried-and-tested strategies for boosting your visibility in the job market and getting your UX career off the ground. Here's what's covered:
The importance of standing out in the job market in 2021
How to define your own personal brand
How to determine your unique value proposition
Finding your niche based on your values and interests
Practical activities to boost your visibility
By the end of this video, you'll be ready to identify and speak confidently about your unique value proposition—setting you in good stead for a successful UX career!
Featured presenters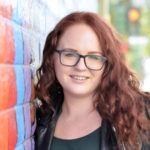 Sami Gardner
Sami Gardner is an experienced educator who has spent the last five years researching, teaching, and speaking on career development, branding, and LinkedIn. Every day professionals and Silicon Valley startups have utilized her diverse skills and insights into the job market, LinkedIn marketing, and professional branding. With a Master's in Library and Information Science, she combines a research and instruction skillset with practical experience gained through organizing events like the TRANS*FORM Employment Expo, hosting the Career Kickstart podcast, and writing the Job Prep curriculum for Europe's #1 tech boot camp. She has trained job seekers, freelancers, and companies on how to use LinkedIn at international conferences and speaking engagements in Lisbon, Berlin, Los Angeles, and Medellin.
Register now for our next live event!
Career Change
Data Analytics
Become a Data Analyst with CareerFoundry
Join us on May 10 for an info session online event: Become a Data Analyst with CareerFoundry. You'll get the chance to learn more about CareerFoundry's Data Analytics Program and how we empower students to transform their careers and break into the world data analytics.