How to Impress Recruiters in the Tech Field
14 April 2021
9:00 pm

LT
Online
Career Change
How can you set yourself up for success when searching for jobs? The key is not only to impress employers, but also to connect—and build rapport—with recruiters. Watch this video to find out how.
Recruiters play a crucial role in the hiring process. So, as a career-changer or job applicant, it's essential that you're able to connect with recruiters in your field and make a good impression.
In this expert-led recruiter panel, hosted by some of CareerFoundry's resident career-change specialists Jeoffrey Coleman, Joe Schoch, and Sami Gardner, we take a behind-the-scenes look at the recruitment process, and dig into what it takes to impress recruiters.
Here's what you'll learn:
Where recruiters fit into the overall hiring process
How to tailor your job search and application materials to appeal to recruiters
The art of the "follow up" when connecting with recruiters
If you're currently searching for a new job or are on the brink of a career change, this video is packed with actionable information and advice.
Featured presenters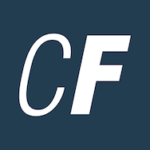 CareerFoundry
Become a UX designer, UI designer, web developer, or data analyst from scratch. Our programs will teach you everything you need to get your first job in tech in as little as 5 months—even if you don't have any previous experience.
Register now for our next live event!
Career Change
Data Analytics
Become a Data Analyst with CareerFoundry
Join us on May 10 for an info session online event: Become a Data Analyst with CareerFoundry. You'll get the chance to learn more about CareerFoundry's Data Analytics Program and how we empower students to transform their careers and break into the world data analytics.