How to Impress Recruiters in the Tech Field
14 April 2021
9:00 pm
Online
Career Change
How to land a tech job
These days, when you're wondering how to land a tech job, what you're really asking is "How can I impress tech recruiters?" Getting a recruiter to be on your team is getting the keys to the whole tech kingdom.
Long gone are the days when you would arrive at the door of the company you want to work for, cap in one hand, resumé in the other. Within the tech industry especially, the use of specialized recruiters to find and recommend the best candidates is widespread, no matter what the role.
One of the main reasons for this is the high value the industry places on finding not just the best but also the right talent, and therefore competition is high. This leads to not only higher salaries and perks for UX and UI designers, data analysts, and particularly web developers, but high referral bonuses for recruiters as well. So, how do you land a tech job using a recruiter?
First of all, it's useful to understand where recruiters sit within the wider hiring process. It's important not to expect them to take you under their wing and completely overhaul your resumé, nor to help you skip straight into the final interview for a role. You'll have to learn the difference between in-house recruiters who will be screening you for a role, and external recruiters or agencies who are free agents serving multiple tech firms.
Once you've established this, the next step is to calibrate your job search and tweak your application materials—resumé, portfolio, cover letters, technical test experience—in order to best serve recruiters. This is so that they can see that not only do you know which roles and kinds of firm that you want, but also that you're fully primed to be put forward for an interview.
The smoother you make this for the recruiter, the more impressed they will be. The more impressed they are, the harder they will work to ensure that you're in the best position for your dream job.
Finally, when you're all ready to go, it's important to have nailed the art of communicating with recruiters, from reaching out to them all the way to following up with them. This advice is key and universally applicable in how to land a tech job—it's all about making the best impression possible through preparation.
Featured presenters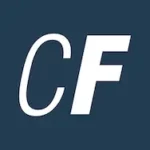 CareerFoundry
Become a UX designer, UI designer, web developer, or data analyst from scratch. Our programs will teach you everything you need to get your first job in tech in as little as 5 months—even if you don't have any previous experience.