Inspirational Women in Tech: CareerFoundry Expert Mentor Panel
31 March 2021
6:00 pm
Online
UI Design , UX Design , Web Development
The importance of having a mentor when changing careers
Learning new skills and changing careers can be extremely daunting. In addition to juggling studying with an already jam-packed schedule, career-changers often grapple with imposter syndrome (feeling like a fraud). What happens when you get stuck on a certain topic and need help from an outsider? Or if you're feeling overwhelmed and unsure about your new career path? This is where a mentor can make all the difference. In fact, if you're thinking about changing careers, we don't recommend doing so without one by your side! 
Why do you need a mentor?
The benefits of mentorship are huge, especially in the context of learning new skills and finding your way in a new industry. First and foremost, a good mentor will help you see things from a different perspective, and they'll provide you with honest and constructive feedback on your work. Without that feedback, how else can you expect to master your craft and continuously improve?! 
They're not just there to critique your work, though. A good mentor will act as your personal cheerleader, encouraging you to keep going when things get tough. The beauty of having a mentor is that they've walked the path before you. Of course, they may not have faced exactly the same obstacles along the way, but they do know a thing or two about what it takes to be successful in their field. This means they'll have valuable advice to share, but they'll also relate when you're feeling stumped—and understand what you need to get back on track. 
Once you've established a good relationship with your mentor, they'll be able to act as a professional reference and help you expand your network; extremely handy when applying for jobs! 
As you can see, a good mentor will only serve to empower you and set you up for success in your new industry. Of course, the mentor-mentee relationship is a two-way street, so it's important that you play your part. Be proactive in checking in with your mentor, arranging calls with them, and steering the conversation; the more you share with them, the more personalized support and guidance they can offer. 
If you're currently taking a CareerFoundry program, be sure to make the most of your mentor! Schedule regular calls with them and establish the best way you can work together. If you're still weighing up your options for a career change, we recommend opting for a course or bootcamp that offers one-to-one mentorship. You can learn more about the CareerFoundry mentorship model here. And, if you'd like to read more about mentorship, we can recommend these guides:
About the speakers:
Selma Ndi 
Selma is an award-winning full-stack web developer (& M.B.A.) with an accountant's eye, an administrator's voice, and a developer's mind. A get-it-done and get-it-done-well kind of woman. I am even more passionate about training and mentoring girls in/into tech.
Terri Rodriguez-Hong 
Terri is a UX/UI designer from Silicon Valley who bridges the gap with products to be accessible for all users. She helps run a podcast called 'Ramblings of a Designer' and has earned her MFA from the University of Hawaii, where the Aloha spirit profoundly influenced her. She wholeheartedly believes accessibility is everything and loves to connect the dots between the company and the end-user. 
Lila Kydd Schlomkowitz
Lila is a dynamic and accomplished design professional with 15 years of experience in New York City, Brooklyn, and San Francisco. She has a history of successful brand building, content and user interface design, and digital strategy. Her breadth of experience allows her to be a cross-functional, adaptable and transformational leader with the ability to rapidly plug in to an organization and drive meaningful business impact. She thrives on creativity and is passionate about empowering individuals to achieve their vision. She loves traveling, the ocean, and always aims to find the humor in life.
Featured presenters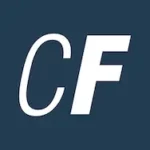 CareerFoundry
Become a UX designer, UI designer, web developer, or data analyst from scratch. Our programs will teach you everything you need to get your first job in tech in as little as 5 months—even if you don't have any previous experience.