LIVE UX Designer Job Interview: Buket Dönmez
13 July 2021
6:00 pm
Online
UX Design
Fast forward in your career change for a moment: Imagine that you've learned all about UX design, developed the skills you need, gathered some experience, and found some amazing jobs to apply for. But now you've got to interview for those jobs—which requires another set of skills and time to prepare!
In this live, interactive interview session with Alessandro Di Dedda–one of CareerFoundry's own career specialists— and Buket Dönmez–UX design graduate–you'll learn how to prepare for job interviews and get a sneak peek at the career coaching and job preparation that makes CareerFoundry such an excellent place to kickstart your new career.
We'll look at three sections of an interview and how to ace an interview every step of the way:
Vita and motivation
Project review
Candidate's questions
This is a recording of an online session that took place on June 9th, 2021. Wherever you are in your career, if you're gearing up for an interview or two, this session will give you some excellent insights! This video is brought to you by CareerFoundry. We provide comprehensive, fully-mentored, online programs in UX design, UI design, web development, and data analytics.
Featured presenters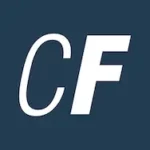 CareerFoundry
Become a UX designer, UI designer, web developer, or data analyst from scratch. Our programs will teach you everything you need to get your first job in tech in as little as 5 months—even if you don't have any previous experience.