Meet the CareerFoundry Data Analytics Mentors
6 October 2020
6:00 pm
Online
Data Analytics
Become a data analyst with the guidance of a mentor
When it comes to switching to a career in tech, no person is an island. In the unfamiliar landscape of a totally new discipline, having an experienced confidant to turn to is priceless. So, how crucial are our mentors if you want to become a data analyst? Let's find out.
The importance of having a mentor cannot be overstated, particularly when it comes to the discipline of data analytics. Not only is your mentor a useful person to run ideas and strategies past while you're learning the ropes, but crucially, they're ideal for helping you plan your wider career arc.
They're not just useful for reminding you of the difference between standard error and standard deviation—the main reason is the nature of the data industry itself. Because the field is constantly evolving and affects so many different industries, if you want to become a data analyst you'll need to keep up. 
This means that you need to make sure that the languages, frameworks, and data-wrangling tools you're using are as effective as possible not just for right now, but also for the future. Like a lot of the tech sphere, there's plenty of chatter online. It can be a lifesaver knowing whether a new technology is going to be the industry standard for the next few years, or just a passing fad. It's these sort of insights that your mentor will be only too happy to share with you.
In short, our best advice if you have a mentor is simple: use them! They can be the key to helping you become a great data analyst who will carve out any career you want in the industry. They'll make sure that not only do you land one, but also that you make the most of your first data analytics job. It's this crucial experience built up over their years in the industry that will both defang and demystify the day-to-day for you.
If you'd like to learn more about becoming a data analyst, try your hand at this free introductory data short course, or check out the full data analytics program. You may also enjoy these articles:
Featured presenters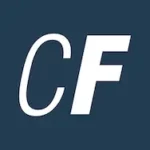 CareerFoundry
Become a UX designer, UI designer, web developer, or data analyst from scratch. Our programs will teach you everything you need to get your first job in tech in as little as 5 months—even if you don't have any previous experience.