Relax and Unwind: Yoga for Career Changers
31 October 2021
6:00 pm
Online
Relax and Unwind
Are you focusing more on your to-do list than on your wellbeing? It's time to start taking care of your mind and body! Follow this yoga session with expert instructor Guka Pitu. In a world where we're expected to be constantly "on" and available, it can be hard to carve out time to simply relax and switch off.
Yoga is a known stress-reliever, but it's also been proven to improve focus, attention, and memory—the ideal way to recharge, reset, and return to your work with fresh energy. In this 30 minutes online session, Guka will lead you through a soft vinyasa flow class ideal for beginners.
You will:
Learn sun salutations

Flow through creative vinyasa yoga sequences

Master the art of combining breath and movement in perfect harmony

Open up your chest, upper back, and neck—ideal if you spend a lot of time sitting at your desk
The class ends with a guided relaxation (Shavasana), leaving you feeling refreshed, de-stressed, and ready to take on the world. All you need is a yoga mat (or a rug) and some comfortable clothes—no previous yoga experience required!
This video is brought to you by CareerFoundry. We provide comprehensive, fully-mentored, online programs in UX design, UI design, web development, and data analytics.
Learn more on the blog or discover our courses:
Blog: https://careerfoundry.com/en/blog/
Courses: https://careerfoundry.com/
Featured presenters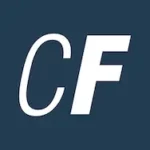 CareerFoundry
Become a UX designer, UI designer, web developer, or data analyst from scratch. Our programs will teach you everything you need to get your first job in tech in as little as 5 months—even if you don't have any previous experience.