Staying Motivated During Your Job Search
10 March 2021
6:00 pm

LT
Online
Career Change
How can you keep positive and motivated throughout your job search? How do you beat negative self-talk and stay empowered? Find out in this online event. 
The job search process can be tiresome, and it's easy to lose motivation—especially in the midst of a global pandemic. To help you stay on top of your game, we called upon the expertise of senior career specialist Ashley Sigmon and occupational psychologist Marion Sénéchal. In this recording of what was a live online workshop, you'll find simple yet powerful strategies for cultivating a positive mindset and staying motivated throughout your job search. 
Here's what's covered:
How to "flip the script" on negative self-talk and create a positive mindset

Taking back the power: Identifying and focusing on the things you can control

How to manage your time effectively and boost productivity

Connection and practice for a more rewarding job search
By the end of this video, you'll be motivated, energized, and ready to tackle your job search anew. 
Featured presenters
Ashley Sigmon
Senior Career Specialist
Ashley Sigmon comes from a background in education and career coaching with a special focus on mentoring people facing significant life challenges including mental illness, poverty, mobility issues, and language barriers. She moved to Berlin with her husband in 2019. There, she spent a year studying German and co-writing material on goal-setting and overcoming barriers for a 24-week peer coaching course before joining CareerFoundry as a Senior Career Specialist in the fall of 2020.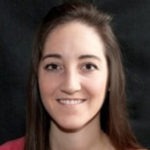 Marion Sénéchal
Marion Sénéchal is a French psychologist specialized in work and organizational psychology, currently based in Switzerland. After a few years of experience in human resources in the recruitment and learning & development fields, she decided to focus on another aspect that particularly interests her: how to drive change. She's currently working as an independent in different domains such as: career change advice, company interventions as an occupational health psychologist, individual life coaching, work-life balance and ergonomic setups for remote work. Aside from work, she's passionate about self-limitation beliefs, kitesurfing, and happiness. This variety of roles and interests helps her to bring a holistic approach in all the situations she's facing working with clients.
Register now for our next live event!
Career Change
Data Analytics
Become a Data Analyst with CareerFoundry
Join us on May 10 for an info session online event: Become a Data Analyst with CareerFoundry. You'll get the chance to learn more about CareerFoundry's Data Analytics Program and how we empower students to transform their careers and break into the world data analytics.