Staying Motivated During Your Job Search
10 March 2021
6:00 pm
Online
Career Change
Are you searching for jobs? Check out these tips
Let's face it—the job search can be a long slog. Even if not that much time is passing, you'll feel like it is, and you might find that your anxiety increases the longer it goes on. So what are the best tips for searching for jobs, and keeping your head while you're at it?
Firstly, take time to check in with yourself. One of our top tips for searching for jobs is making time to ensure that you're keeping your head above water. It can be all too easy to get discouraged on the job hunt, and often impostor syndrome can raise its head. A whole host of negative thoughts can bubble up, with career changers particularly plagued by fears—that you're too old to find a job in tech, that you're starting from scratch—but there are solutions. The simplest one is to reframe these thoughts when they appear. For every negative there is a positive, so by rephrasing them you'll be able to not only eliminate them but also motivate yourself to get back to your job search. Learning how to flip the script on negative self-talk will help you throughout your new career.
Creating and maintaining your own personal brand can also be an incredibly useful way of keeping your spirits up while searching for jobs. Think of it like a garden that you tend to lovingly.
Take time to share enlightening information and keep your LinkedIn updated, as well as leaving space for potential articles or other projects. When you do end up with interview offers for dream jobs, a strong and unified personal brand will provide you with a solid foundation and image to impress them with.
Another great thing about your personal brand is that it's one of the factors that you have control over. Our motivation can wane because we feel powerless, and therefore taking back the power is one of our key tips for searching for tech jobs, whether that's as a UX or UI designer, data analyst, or web developer. It doesn't matter if it's the job-search tools that you're using, or coming up with a plan for networking; focusing on the things that you can control in your job hunt is an excellent way to keep on hustling.
For more job-search advice, check out these guides:
Featured presenters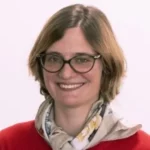 Ashley Sigmon
Senior Career Specialist
Ashley Sigmon comes from a background in education and career coaching with a special focus on mentoring people facing significant life challenges including mental illness, poverty, mobility issues, and language barriers. She moved to Berlin with her husband in 2019. There, she spent a year studying German and co-writing material on goal-setting and overcoming barriers for a 24-week peer coaching course before joining CareerFoundry as a Senior Career Specialist in the fall of 2020.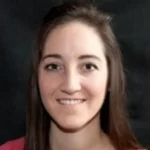 Marion Sénéchal
Marion Sénéchal is a French psychologist specialized in work and organizational psychology, currently based in Switzerland. After a few years of experience in human resources in the recruitment and learning & development fields, she decided to focus on another aspect that particularly interests her: how to drive change. She's currently working as an independent in different domains such as: career change advice, company interventions as an occupational health psychologist, individual life coaching, work-life balance and ergonomic setups for remote work. Aside from work, she's passionate about self-limitation beliefs, kitesurfing, and happiness. This variety of roles and interests helps her to bring a holistic approach in all the situations she's facing working with clients.