Storytelling for Career-Changers
17 March 2021
6:00 pm

LT
Online
Career Change
If you're changing careers, there's one question you'll be asked time and time again: "Why?" 🧐 If you're asked this in an interview, you need to make sure you've got a good answer prepared…
In fact, it's not just an answer. It's your signature career-change story, and it's a crucial part of how you market yourself in your new field 📖
In this workshop, CareerFoundry mentor Hendrikje Wagner demonstrates how to craft a compelling career-change story. Here's what's covered:
Why storytelling is effective (and important) for job interviews
How to use storytelling techniques to craft your signature story
How to prepare six engaging stories to ace your next interview
It's not always easy to explain why you're changing careers. You know you're doing it because it "feels right," but communicating your motivations and your mission to employers can be a challenge. Fortunately, storytelling is a simple yet powerful tool that anyone can learn. By the end of this video, you'll have your unique career-change story ready to go.
Featured presenters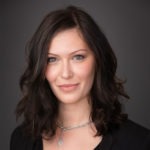 Hendrikje Wagner
Career Specialist at CareerFoundry
Before becoming a CareerFoundry mentor, Hendrikje worked in sales for fifteen years and put all kinds of presentation, storytelling, and sales techniques into practice. In addition to working with students, Hendrikje is currently building a startup as a co-founder, and consults about business storytelling. As a passionate storyteller, Hendrikje wants to help her students define their stories and be confident about their career change.
Register now for our next live event!
Career Change
Data Analytics
Become a Data Analyst with CareerFoundry
Join us on May 10 for an info session online event: Become a Data Analyst with CareerFoundry. You'll get the chance to learn more about CareerFoundry's Data Analytics Program and how we empower students to transform their careers and break into the world data analytics.