Wireframing in Sketch
14 October 2020
6:00 pm
Online
UI Design , UX Design
What is wireframing?
Curious to learn more about wireframing? Here's a quick introduction. 
Wireframing usually happens in the later stages of the UX design process, but before you create high fidelity prototypes (that look a lot like the final product). 
After you've conducted user research, come up with loads of ideas for design solutions, and landed on one or two that you want to test out, you'll need to create a wireframe.
A wireframe is essentially a detailed blueprint of your product—or at least the part of the product you've worked so hard to (re)design in a way that addresses your users' needs, goals, and pain points. It's a skeletal outline that provides an overview of how the page/screen will be structured, how it will function, and how users will move through it. 
But how do you build a wireframe? Here's the process simplified into six steps—which you can read more about in our complete wireframing how-to guide:   
Conduct user research—build

user personas

or

persona spectrums

and ensure that the

UX research you do is inclusive

.

Turn your research into a concrete, easy-to-reference deliverable so you can go back to easily and quickly throughout the design process.

Map out a

user flow

Draft, don't draw. Sketch, don't illustrate—move quickly without getting hung up on creating a beautiful deliverable.  

Add some detail and move on to

user testing

.

Then comes the detail—once you've tested your solution to make sure it works for your users, as well as for your stakeholders, it's time to turn the wireframe into a polished prototype.  
As a new or aspiring UX/UI designer, you'll be expected to be familiar with a full suite of industry-standard design tools—and to specialize in at least a few of them! Wireframing is an essential part of the design process, so taking the time to master one or wireframing tools for this is absolutely essential. 
But how do you know which ones are worth taking the time to learn? Check out our list of the best free wireframing tools on the market—that should get you started!
Featured presenters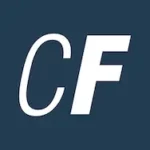 CareerFoundry
Become a UX designer, UI designer, web developer, or data analyst from scratch. Our programs will teach you everything you need to get your first job in tech in as little as 5 months—even if you don't have any previous experience.