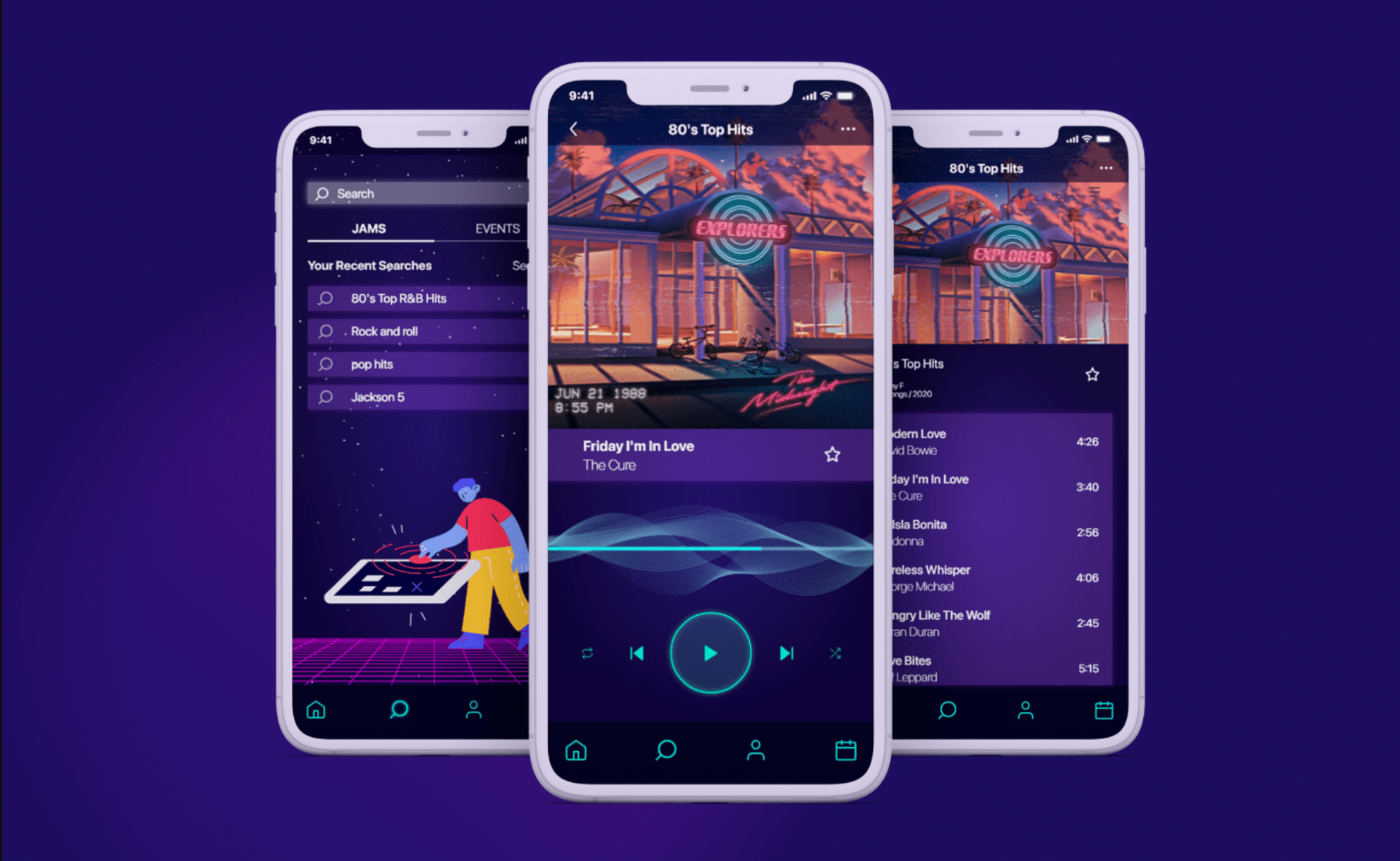 Dai Jimenez's Portfolio Project

During the CareerFoundry UI Design Program, you'll build out a job-ready portfolio. Here is a breakdown of graduate Dai's portfolio project, Cassette Jams. If you'd like to visit her full portfolio, head to her website.
What inspired you to make a career change into this field?
While I loved the architecture/interiors world in school, the bubble popped when I started actually working commercially. I found that I wasn't actually able to be as creative or innovative as in school. That, along with the layoffs that came with the pandemic, pushed me to find a career path that would allow me to really design everyday.
What did you enjoy most about the CareerFoundry UI Design Program?
The fact that you can take the course at your own pace, that was amazing. I was able to work when I wanted to, whenever I wanted to. Also the course itself was laid out AMAZINGLY—super user-friendly and helpful.
What did you enjoy about creating your CareerFoundry portfolio project?
The immediate satisfaction of being able to see the fruits of my labor. I'm also really into rendering, even when I was in the architecture world, so creating mockups was always super fun for me!
With regards to your new career and skills, what are your hopes for the future?
To just keep designing every day, and provide the best experiences for those using the designs I'm a part of.

Other Portfolios
Armon Brown's Portfolio Project
Armon Brown
Sarina Arceo's Portfolio Project
Sarina Arceo
Claudia Lordelo's Portfolio Project
Claudia Lordelo